Patricia Farnsworth – Myofacial Release and CST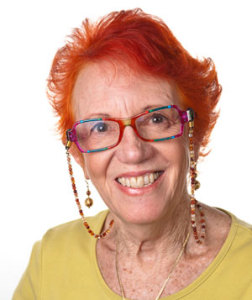 Patricia Farnsworth DRM Dip MFR (USA) Adv Dip MST, RCST – is the founder of The Craniosacral Therapy Academy and the Myofascial Release Centre. She is one of the most qualified teachers in Australia and is unique in having qualifications in Remedial Massage, Craniosacral Therapy, Myofascial Release and Advanced Musculoskeletal Therapy (Craniosacral specialisation).
She was responsible for bringing the John Barnes method of Myofascical Release to Australian bodyworkers and was instrumental in having MFR accepted nationally and included in the national training standards for massage therapy. Her knowledge in Myofascial Release Therapy has led to many guest appearances at National massage conferences over the years.
Patricia started her professional journey by completing her Diploma in Remedial Massage in 1989 and becoming a registered Sports Trainer. She has since then trained under various teachers and mentors.
Patricia has trained with John Barnes PT a world authority on Myofascial Release Therapy and has visited the USA over a number of years to obtain advanced levels in this work. She has worked alongside John and his staff in clinics in Paoli, Pennsylvania and Sedona, Arizona. It was here that she learned that through experience with this master teacher, CranioSacral Therapy is best combined with Myofascial Release for more effective results.
John encouraged Patricia to pursue CranioSacral Therapy studies. This was done over a series of visits to Florida, USA where she obtained advanced certifications and completed clinical internship at the Upledger Health Plex clinic. As usual with Patricia, one training led to another and she decided to obtain further qualifications by training under visionary CranioSacral Therapist, Hugh Milne from Big Sur California.
Patricia has completed advanced trainings with the Milne Institute in the USA, and has facilitated and assisted in Milne Institute trainings here in Australia.
Patricia has  been a guest lecturer to the School of Physiotherapy and she  is on the executive committee of the CranioSacral Therapy Association of Australia which has been set up to support the CranioSacral Therapy community in Australia.
Patricia acknowledges the influence of all her teachers and mentors and keeps their teachings as pure as they were taught to her so their valuable insights may be passed on to future generations of students and practitioners.
Patricia has had a  busy practice for over 25 years and it is still very busy and regrets she cannot teach all over Australia due to clinic demands. Patricia is not a teacher who teaches  without a clinic . The knowledge of all her years of training and experience in clinic are passed on to  students during classes so they may gain helpful insights into this great healing modality .
---
Paul Doney – Cranial and Spinal Anatomy
Paul Doney is a registered Chiropractor specialising in Myofascial Release and CranioSacral Therapy. Paul has a Bachelor of Medical Science (Anatomy) from Sydney University, a Masters of Chiropractic from Macquarie University and a Graduate Diploma in Animal Chiropractic from RMIT.
Paul is a Cranial Anatomy specialist who has many years experience lecturing in this subject. He is currently working on a new series of seminars in spinal assessment and disorders for the Academy.
---
Kathryn Garth – Polarity and Spinal Release Therapy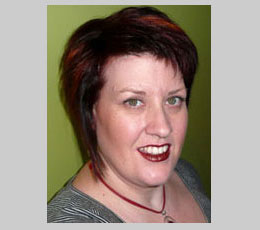 Kathryn is a graduate of the Academy and The Wellness Institute (USA) and specialises in teaching Polarity Therapy and Spinal Release.
In her clinic she utilises Myofascial Release, CranioSacral Therapy and Polarity Therapy with her clients as well as oil-based Remedial Massage. Kathryn has Diplomas in Remedial Massage, Advanced Diploma in Myofascial Release/CranioSacral Therapy and an Advanced Diploma of Musculoskeletal Therapy.
---
Sharron Macrow – Myofacial Release and CST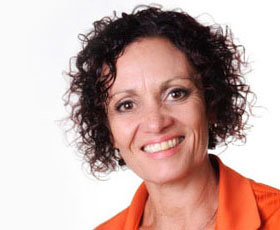 Sharron is  a CST practitioner  in Adelaide practicing at her  Grange clinic .She has been a practicing Remedial Therapist for the last 16years, specialising in Myofascial Release and Craniosacral Therapy.
Sharon is a Registered Craniosacral Therapist with the Craniosacral Association of Australia and maintains a very busy practice at her clinic.
---
Giorgia Milne – Biodynamic Cranial Touch
Giorgia has a background in exercise and wellness coaching and an excellent foundation in medical education from Stanford University Primary Care Associate Program. She provided clinical Primary Care and Internal Medicine as a Physician Assistant for 9 years. Since 1995 she's been a student of the Diamond Approach, the teachings of AH Almaas.
After intense apprenticeship and certification, she was invited to teach Visionary CranioSacral Work in 2000. She is also a teacher for Dynamic Stillness, the school of Charles Ridley, author of Stillness.
Giorgia travels to Australia on a regular basis to teach the Biodynamic Cranial Touch series . She can be contacted direct on via her website www.touchofpresence.com