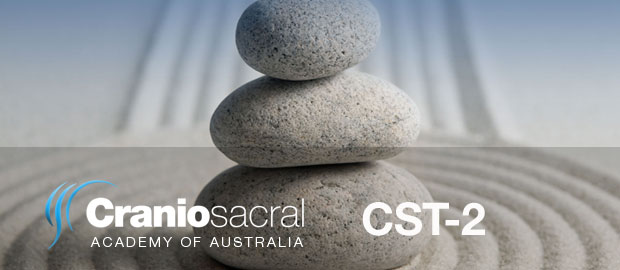 Craniosacral Therapy 2 / MFR
PRE-REQUISITE: MFR/CST I (this course is usually held twice per year, therefore can be completed at any time after MFR/CST I, but must be completed before undertaking CST 6)
This section is designed to enhance your skill level and sensitivity, to address your clients' emotional and physical releases. Persistent pain and / or structural function may be perpetuated by holding or bracing patterns in the body. You will learn how unresolved emotional issues or mental concepts may impede the clients' progress to better health.
You will learn from the patients' perspective how unresolved emotional issues or mental concepts that are outdated and no longer relevant may impede progress to resolving many musculoskeletal issues.
CST still-point discussion and practice will be explored
Unwinding as an energetic therapy will be discussed
The concepts of energy cysts/archaic wounds will be explored
How the body stores shock and processes trauma
Unwinding is a very effective modality facilitation technique used to:
Decrease pain
Increase range of motion
Increase your proprioceptive awareness
Increase the functional mobility of the Neuro/Myofascial/Osseous system
Eliminate subconscious holding or bracing pain patterns
This unwinding workshop  is held twice  a year at an Adelaide retreat centre. The annual retreat has been held for over 12 years as a "live in" residential experience. Other features of this course include:
Vegetarian gourmet meals
Meditation and visualisation
Experiencing the Brazilian Toe Massage
As a result of this course you will be able to:
Perform Myofascial Release techniques and increase palpatory sensitivity
Describe a patients' perspective on how holding or bracing patterns affect mobility and pain levels
Analyse facilitation techniques designed to improve mobility and decrease pain
Discuss how to eliminate the holding and bracing patterns affect mobility and pain levels
Discuss proprioceptive awareness and how to improve handling skills when treating a patient
Integrate the unwinding facilitation techniques into treatment programs
Note: The main content of this class is Myofascial Unwinding techniques.
please note that these retreats book out early and require payment in full to list .
Course fee: $399 (plus accommodation), seminar length 3 days =22 contact hours